Jim & Linda's Lakeview Supper Club
Lake Winnebago's Finest Dining Destination
Just A Short Drive For Fine Dining...
It's Worth It!
&nbsp&nbsp






&nbsp&nbsp&nbsp&nbsp&nbsp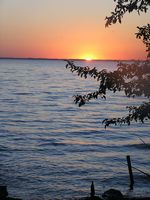 Located at Calumet Harbor in Pipe, Jim & Linda's Lakeview Supper Club offers dining at its best! With an elegant setting and delightful four course meals, Jim & Linda's Lakeview Supper Club is about 30 feet from the shore of beautiful Lake Winnebago. We open 4 o'clock on the weekdays and 3:30 on weekends. Reservations are not taken, but groups of 10 or more can call in to help reduce their wait on weekends. Our outdoor patio is open during the summer and is boat accessible. It features a beautiful view of the lake and is the perfect spot for sunset dinners. Offering an extensive menu and specializing in prime rib and seafood. Our restaurant has been recently featured in the Pub & Grub section of the Fond du Lac reporter, which spotlights great dining locations in the Wisconsin area. Click here to view the article.


Open six days a week:

&nbsp&nbsp&nbsp&nbsp&nbsp Tue. - Thur.: 4:00 pm - 10:00 pm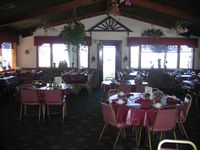 &nbsp&nbsp&nbsp&nbsp&nbsp Fri. & Sat.: 3:30 pm - 10:00 pm
&nbsp&nbsp&nbsp&nbsp&nbsp Sun.: Open at 3pm serving from 3:30-9:00 pm
Memorial Day thru Labor Day - also open on Mondays (4:00-9:00 pm ?)
Have you heard what's new at Jim and Linda's? Starting this week our menu features 18 NEW ITEMS, from sandwiches to steaks! It starts from Garlic & Herb Mussels appetizers to Pesto Crusted Salmon to Balsamic & Bleu Burger! Who is as excited as we are?! Click here or on the Menu tab on the top of the screen to see what's NEW, then come on down and try them all out.
We are also offering a special promotion during the months of October and November - Come out to dinner with a group of 6 or more on your birthday in the month of October or November and get a FREE entree as a birthday gift from Jim and Linda! You can't beat that! Click on the link for more details.


Plan your next special occasion at Lakeview Supper Club, contact us and ask for details!
Telephone: (920) 795-4116
Postal mail: W3496 County W, Malone , WI 53049



Support our friends at:
&nbsp&nbsp&nbsp&nbsp&nbsp Calumet Harbor Marina, Inc.
&nbsp&nbsp&nbsp&nbsp&nbsp Yacht Brokerage, Boat Transport, Slip Rental, Winter Storage
&nbsp&nbsp&nbsp&nbsp&nbsp Owners Jacob and Mary Basten

&nbsp&nbsp&nbsp&nbsp&nbsp Slips Available
&nbsp&nbsp&nbsp&nbsp&nbsp Jakes Cell: 920-360-3411
&nbsp&nbsp&nbsp&nbsp&nbsp Home: 920-336-2818
We accept these credit cards:





Sorry not responsible for misplaced articles.
Please, no pipe or cigar smoking in the dining room.
This site brought to you by Jim and Linda's Lakeview Supper Club .
©2005 Jim and Linda's Lakeview Supper Club
All Rights Reserved.
&nbsp&nbsp&nbsp&nbsp&nbsp Print This Page&nbsp&nbsp&nbsp&nbsp&nbsp Site Map&nbsp&nbsp&nbsp&nbsp&nbsp Contact the Webmaster


updated 11/7/13